Meet the Team
John Caveney – CEO
John Caveney began his professional career as a real estate broker, but with the interest rates skyrocketing in the 1970′s, it was difficult to sell houses. He closed his real estate business. In 1975, he bought his first franchise Domestic Care. Domestic Care was a maid service that he ran out of his basement. In 1980, Servpro Industries bought out Bristol Myers, who owned Domestic Care. The franchise became Servpro of Parma. John decided to sell Servpro of Parma in 1985. He continued owning his own business but changed from the cleaning industry to the construction industry. He owned National Reconstruction, from 1985-1990. During 1990, Servpro of West Akron and Stark County became available to purchase. He jumped at the opportunity and bought the franchises located on Mayfair Road. In 1998, he moved the franchises to a new facility in North Canton where the warehouse and office is now. In 2000, his daughter Maureen Gentile came under the same roof and purchased Servpro of NW Stark. In 2002, his other daughter Laurie Kolenz joined the family business and purchased Servpro of SE Stark. Getting back to one of his previous backgrounds, he created Orion Construction & Electric in 2010. Making his Servpro franchises a ONE STOP SHOP!
Dave Knight– Director of Operations
You will see Dave at all of our current customer's offices checking on the cleaning crews. He has been a manager/supervisor for the past 15 years and knows the importance of keeping a customer happy with our services. He even gets his hands dirty helping his crews clean. He loves being here at Servpro because of the family atmosphere.
Mary Keister-Whitmyer – Marketing Director
Mary was hired in 2006 after being a district manager of Ace Assurance Glass Company. She enjoys meeting new customers and educating them on our current janitorial services that we provide. Mary also enjoys helping our customers when they have a fire or water emergency. Mary lives with her husband and Lasa Apso dog, Oscar. She loves to take vacations and visiting her daughter in South Carolina. If you would like an estimate for your business cleaning in Stark County, Mary is the one to call!
Patti Wallick – New Business Development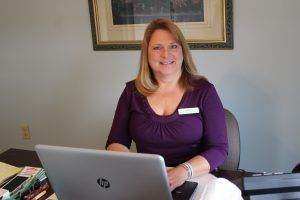 Patti has been with SERVPRO for the past four years. She is a graduate of the University of Akron. She has over 18 years of selling and merchandising experience. The past 5 years have been with SERVPRO of West Akron, NW and S&E Stark County. She has the talent for identifying customer needs and her exceptional follow ups. Her interests include hiking the Stark County Parks, re-purposing old furniture, gardening and when she can sit still Patti enjoys reading.
SERVPRO would love the opportunity to clean your facility. Just give PATTI a call and she will stop in and give you a free estimate and see what your cleaning needs are. 
Sharon Nagy – Controller
Sharon is a Cum Laude graduate of Grove City College with a BS in Accounting. She is a CPA, a member of the Ohio Society of CPA's and has 23 years of experience in accounting, tax and consulting with closely held corporations. She lives in Copley with her husband and two children.